Director's Note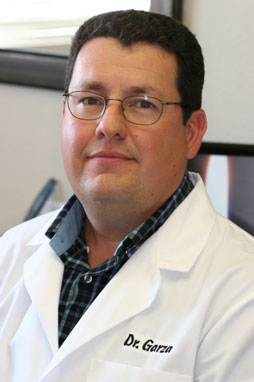 We have built this office with comfort and modern technology in mind. We use digital radiography to decrease the amount of radiation our patients are exposed to and to stop any kind of radiogaphic developing chemicals still being used by older offices from going into our drains and aquifer.

We do not place silver fillings because of mercury toxicity concerns and quite frankly because they are esthetically unpleasing.
Leoncio A. Garza, DDS
Our Office
Modern Dentistry With A Down Home Touch.